It is a recloser with a circuit breaker and able to interrupt fault currents by short circuit, equipped with a remote-control cabinet with temporary fault discrimination logic. Mounting on pole for electricity distribution networks, manufactured according to IEC 62.271 and 60.044 standards.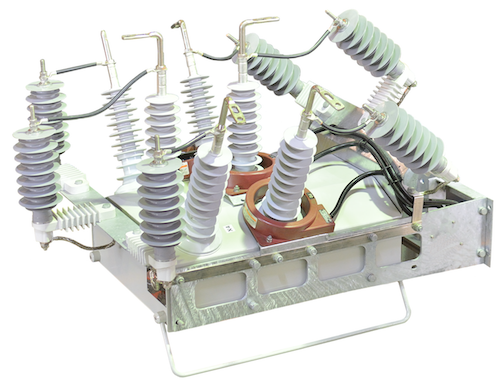 Advantages and constructive details:
Factory sealed equipment free of installation adjustments, spare parts and maintenance.

Specific design to guarantee the continuity of service.

Circuit breaker isolated in vacuum.

Control cabinet, with relay enabled to perform automatic operations (programmable reclosing) and programmable communication with different protocols: PID1, IEC101, DNP3, IEC 104, etc …

GPRS / Digital Radio modem communications

Versatile, easy-to-upgrade modular design cabinet
Main applications: Control on the electrical distribution networks, maximizing the continuity of the service by discriminating temporary faults. Combined with the OCRs, IA780 allows automation, control and management of the distribution network optimally and remotely, reducing the service interruption time to customers to a minimum.
Range: Range of use from 1 KV up to 36 KV and intensities up to 630 A depending on voltage.
Available Options: Support and surge arrester assembly.